audio

visual

lighting

sound

video
rentals
Equipment Rentals
Audio/Sound - Stages/Risers - Projection & Lighting
SPEAKERS • MICROPHONES • MIXERS • SUBS • BACKLINE • STAGES & RISERS • LIGHTING • FLAT SCREENS • PROJECTION • MORE!
50% OFF
Additional Days! Weekend Rental Discounts!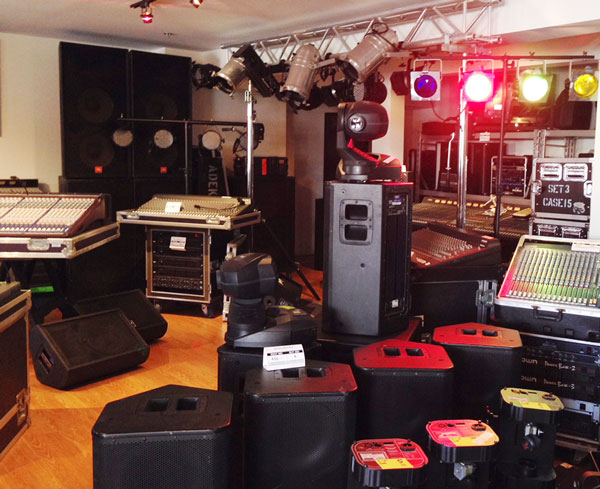 AUDIO EQUIPMENT
We make it easy to Do-It-Yourself!
TIGHT BUDGET? NEED MORE GEAR? You don't have to be a pro engineer to manage the AV sound for your small to medium sized event. Rent or buy a used system that matches your capability range -- we'll even show you how to use it! We rent a variety of equipment including PA systems, microphones, speakers, backline, & instruments.
More Info & Pricing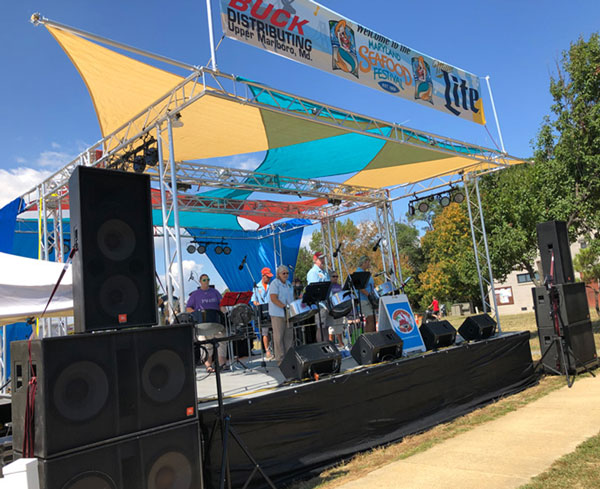 STAGES & RISERS
Take Your Event to the Next Level!
Our 24' x 24' Ultimate Stage (pictured) is fabulous! Other stage option sizes range from 3' x 6' to 24' x 16'. Heights range from 6" to 36" which can be fully skirted and carpeted. We also have 3-tier choral risers for concerts. Please ask about our SELF-SERVE options for tight budgets! We've even got you covered with pipe and drapery.
Check Availability & Pricing
SCREENS, LIGHTS, ACTION!
Visual Equipment Rentals
VISUAL EFFECTS can enhance any event! 4k Flat Screens, white sails & DJ screens with uplights, self-serve projection screens, and overhead projectors for wall art fun or learning! SIMPLY SPECTACULAR! Filming your event or working on a video project? We have photo light packages, just ask!
More Info & Pricing
Systems for Weddings & Receptions - Backyard Party - Speaking Engagement - Group Presentation - Business Meeting - Concerts - Festivals - Block Parties - Rentals for anything!

Sound Systems | Microphones | Powered Speakers/Subwoofers | Keyboards | Drum Kits | Guitar Amps | Event Lighting | Projectors | Projection Screens | Flat Screen TVs | Staging/Stages | Drum Risers | Pipe & Drapery | Uplighting | Drum Kits | Backline | More!